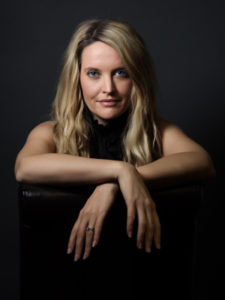 SARAH MORGAN-KELLY
OWNER & DIRECTOR
I qualified as a solicitor in December 2004. I have been working within the legal profession since 1997 and began my career at a firm in Islington, London. My training continued at a medium sized, private client practice in Brighton. I subsequently moved to a larger, more commercial practice, in Uckfield. I was quickly promoted to head up the firm's Residential Property Team across its three branches.
Sarah Edmunds Legal began as a beanbag and bookcase at my home! It has grown and grown ever since! We are now in beautiful and historic offices in the heart of Lewes and I have a brilliant team, all of whom I am very proud. In my spare time, I enjoy rock climbing, via ferrata, motorbiking, hula hooping, aerial hooping, shopping and eating. I'm married to husband Ben and have a daughter, Matilda.
"Kimberley's support and expertise through the purchase of my property was invaluable. Thank you"
"Each person we had contact with was extremely helpful. We couldn't have asked for anymore. A big thank you to Kimberley who dealt with the majority of our questions and queries quickly and helpfully."
"I asked for speed and efficiency – I certainly got it – the easiest house sale Ive ever done thanks to Kimberley and Andy."
"Andy has proved to be efficient, attentive to detail and a good communicator. We had to complete within 28 days which we were able to do, thanks to his diligence and effort. We would certainly recommend Andy as part of the successful Morgan Kelly team."
BACKGROUND
Morgan Kelly Solicitors (originally Sarah Edmunds Legal) was created in December 2008 by me, Sarah Kelly (nee Edmunds/Morgan), with the intention of providing legal services in a refreshing way. I qualified as a solicitor in 2004 at the age of 26, and have specialised in property work since that time. In 2008 I diversified to provide Wills and Lasting Powers of Attorney, particularly to elderly and business clients. Along the way, I have developed a strong team who hold similar values and work in a similar way to me and are completely committed to providing the highest quality legal services in the most effective fashion. Ultimately, we love what we do and this allows us to provide a service which is second to none.
I have always believed that if you instruct someone professional, you expect them to have all appropriate qualifications and experience in that field. You expect us to know enough about the law to give you the correct advice. What you do NOT necessarily expect from a lawyer is excellent service. We spend much of our time improving our levels of service, whilst (of course) keeping our own legal knowledge and skills up to date by continuous training.
Research has revealed that our clients would like a solicitor who is :
trustworthy
approachable and friendly
proactive and efficient
flexible
excellent at communicating
affordable and clear on costs
OUR COMMITMENT
We have adopted a number of key service standards which have seen our client base grow exponentially in a short period of time. We now act for private clients and small businesses all over the world.
We understand that our clients are busy working, running businesses, looking after children and spending time with family. To help our clients, we:
Are able to visit our clients at home or at their office free of charge
Guarantee to deal with all correspondence on the same day we receive it
Guarantee to return all missed calls within 4 working hours
Are available to talk and meet with our clients outside of office hours
I have no desire to grow Morgan Kelly Solicitors in to a large firm – I believe it is better to have a small, committed team with smaller overheads, keeping the cost of the services we provide as low as possible and, certainly, very competitive.
It has always been important for us to add value to the service we provide so, in addition to the above, we also work with a network of trusted colleagues who are able to provide services such as mortgage brokers, surveyors, accountants, tax advisers and financial planners. We would never recommend someone we would not or have not used ourselves.